The 5-Day MET Full Video Set
Metabolic Enhancement Training is for anyone looking to enhance their physique by building muscle and optimizing metabolism.
Metabolic Enhancement Training (or MET) is a proven bodybuilding training system designed to enhance muscle gain, boost your metabolism, and optimize fat loss.
(Try 5-Day MET and you'll understand why Scott often doesn't need to assign any cardio!)
This 5-day program and downloadable video set gives you everything you need to start training with MET today!
 Results of Scott's Metabolic Training Workout Programs
Thank you so much for the transformation and more importantly, for teaching me a different protocol of training to educate my clients with. The Abel MET approach stylistically was the most challenging training system I have ever attempted to perform and also a brutal transition from my everyday pace of resistance training. The core circuit complimented the high intensity training perfectly and enabled me the luxury of using very minimal amounts of standard cardio while getting in the best condition of my life.
Thank you for everything, I look forward to our next journey, learning more and educating others of a more effective, efficient approach to health and fitness!
As a scout and a member of management in a professional sports team I am often on the road for two weeks at a time criss crossing the country and the US, and scouting tournaments in Europe as well. For 8 months of the year I pretty much work 10-14 hours per day, and live and eat in hotels. Because my fitness is important to me I don't have time to waste so I count on Scott to give me the best most efficient time saving programs and diets, and supplement advice. His knowledge is unequalled by anyone in the game of fitness and he helps me do the best I can with such a hectic schedule.
I started working with Scott in December 2007 and attended his January 2008 MET Workshop. Scott has now seen me through several contest preparations, and I have brought a better, more mature physique to each show. I now have a lifetime pass (automatic entry) to the Canadian Nationals in Masters Figure and I have never felt or looked better. Far from being burnt out or "struggling" with body image or metabolic issues, I am chomping at the bit to continue on this journey.
GROWTH and WICKED metabolic conditioning
Learn the meaning of intensity
Have fun in the gym again
Achieve real-world progress again
No more boring, repetitive workouts
Learn new movements and push your body to new limits
The ultimate metabolic enhancement training program, complete with comprehensive information and clarification from world-renowned coach and trainer, Scott Abel.
The 5 day MET program is loaded with exercises and techniques for a total and extremely productive workout routine.
The complete 5-Day Program includes:
Day 1 covers strength with a focus on the chest, quads, abs and core.
Day 2 emphasizes the back and posterior chain.
Day 3 you'll learn about rotations and the best way to work deltoids.
Day 4 focuses on legwork.
Day 5 completes the sequence, working the arms, abs and core.
Get the Complete 5-Day MET written program with exercises, guidelines, rules, advice for substitutions and customizations, and more.
To get real results in the gym requires focus and intensity.
You have to know how to train.
There is more to training than following a scheme of sets and reps. The only way to truly reach a higher level is to learn from someone who's been there, in the trenches — Scott Abel has designed hundreds of programs for hundreds of clients. He's worked with beginners and with pro-level bodybuilders and with everyone in-between. In these MET videos, you'll have a chance to witness first-hand what true intensity and proper training really is.
The 5-Day MET Training Program isn't just a "list" of exercises.
It's a whole training methodology and a way of training that can take you to the next level in your physique.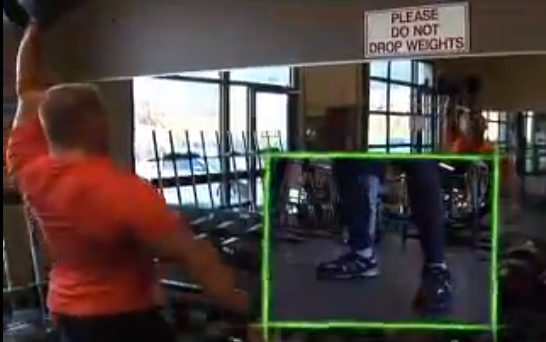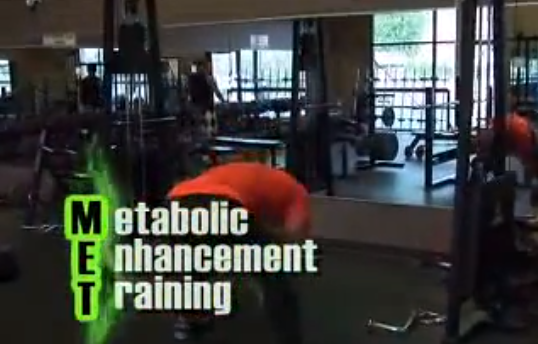 MET Frequently Asked Questions
What is included in the 5-day MET training set?
As soon as you complete your order, you'll be emailed access to the complete 5-day training program and set of videos. The 5-Day MET training set also comes with a written program and a short write-up. Everything is downloadable, so you can be watching in minutes.
Who is MET training for?
The MET workout program is for anyone looking for metabolic optimization combined with hypertrophy and muscle growth.
It's an excellent choice for people who've been using "traditional" bodybuilding workout programs and need to bust past a plateau.
Whether you're a beginner or a serious trainee, or whether you're a personal trainer, MET will give you another tool in the toolbox to take your physique (or the physiques of your clients) to the next level.
MET can performed by any one of any age. The workout as written is pretty intense, and should definitely be "eased into," and even adapted depending on you background. Included in your program are instructions for adapting the program to fit your needs. (Scott firmly believes that the program fits the client, not the other way around.)
Will MET help me lose weight?
Short answer: Yes, definitely.
Your diet absolutely has to be in check, of course, but MET is an excellent program for fat loss because it is so intense and because it is so good for your metabolism.
Metabolic enhancement training will help you preserve muscle and burn lots of calories. In fact, because of the intensity of the 5-day MET program, if you're towards the end of a fat-loss diet, and you're feeling a bit tired and rundown, then we wouldn't recommend starting MET at that point, unless you also raised calories or started a spike day as well.
Can circuits and metabolic movements really BUILD muscle?
Yes, absolutely.
It is a myth in the fitness industry that a properly designed program with bi-plexes, tri-plexes, and other sorts of circuits won't stimulate muscle growth. MET is excellent for building muscle, and it is simply "paradigm blindness" to believe that such tools are "only" useful for "conditioning" purposes. Again, when properly designed, these tools — and this 5-day program in particular — can also help you grow.
Are the videos high definition?
Nope, these ones are not.
These are 480p, DVD quality. That's not the same as 1080p. If that's a deal-breaker for you, don't buy this set.
If you want one of the best metabolic conditioning programs on the market, this is still for you.
Buy the MET Complete Video Set Today and Get: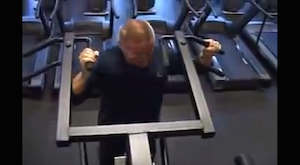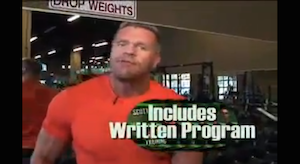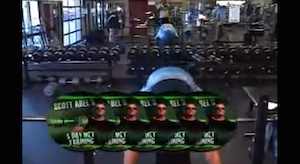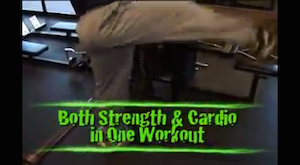 The full written, 5-day program, with instructions, tips, substitutions, and rules of application.

FIVE

full-length videos, as Scott takes you through the whole program, day by day.
A bonus excerpt from Scott's MET Workshop Ebook to give you more insight into the science and application of Metabolic Enhancement Training.
Take your training to the next level!