I'm very excited about what I have to share today.
I have two topics:
My NOW RELEASED book, The Empowered Women
My UPCOMING product, The Hardgainer Solution (scroll down)
I want to talk about exactly who my Empowered Woman book is for, then I want to ask all you hardgainers some questions about The Hardgainer Solution.
About the Empowered Woman: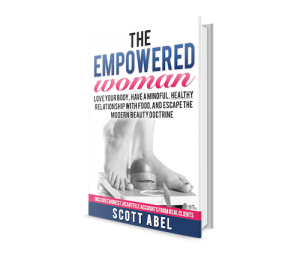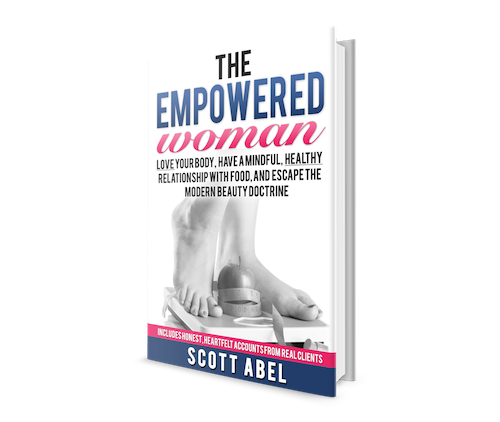 My newest, book, The Empowered Women, is now available.Earlier this week I said I wanted to challenge you. I said this because this book talks about things that  people in the fitness industry choose to ignore. And that is unacceptable.
This book is for anyone who has ever felt self-conscious in their own skin. It focuses on the pressures that are unduly applied to women and their bodies (but men could definitely benefit from reading it too — especially trainers!).
A really special part of this book are a series of personal accounts from my own readers and clients who have (courageously) offered personal details about their own struggles. These are the kinds of things no one talks about, because they're the kinds of things people suffer from "in silence."
(If that last part sounds at all like you, this book is for you.)
Full disclosure: My bread and butter is physique transformation and coaching. That is where I make most of my living. But I wrote this book because it is important and I think it can help. I am building on 30 years of working with women in the fitness industry, plus years of my own academic research into psychology, sociology, and health.
>> Read more about the book here.
The Hardgainer Solution (Upcoming)
Hardgainers! Anyone who's ever had trouble putting on muscle—this product will be for you.
I want the Hardgainer Solution to have everything a hardgainer needs: how-to, workouts, diet and nutrition…  everything.
In short, I want to make it the best product possible for hardgainers.
So, I have a request:
If you are a hardgainer, you can help me out (or just give me your own opinion) by filling out this short survey here. It's only a few questions, only one page, and totally anonymous.