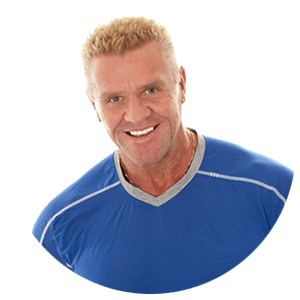 Work One-on-One with Coach Scott Abel
Customized Meal Plans (+tweaks)
Get custom meal plans, with totally custom options to give you freedom. Each meal plan is custom-designed for your body and your goals
Customized Workout plans (+tweaks)
Receive ongoing workout plans that are fun and fitted to your lifestyle. Don't waste anymore time in the gym. Get expert, proven programming from Scott.
Unlimited Emails
Get your questions expertly answered… fast. Whenever you have a question, whether it is clarification about your plan or a question about fitness, email Scott and get your answer.
Ongoing Personal Advice & Tweaks
Email your "biofeedback" to Scott to keep yourself 100% on track, and ensure that your plan gets the right "tweaks" to ensure the fastest progress possible.
Sign Up for Coaching
    To expedite payment or to see if there is currently a waiting list, just contact Annie at orders@scottabel.com
Scott's coaching has an initial fee of 1,500.00 CDN, with a monthly retainer fee of 100 CDN/month, for as long as you wish to continue. Please email Annie at orders[at]scottabel.com to get set up!
Personal, customized online coaching
Custom workout plan(s)
Custom diet plan(s)
Ongoing email consultations and answers to your questions
Interactive and ongoing personal and direct communication with Scott
Expert, ongoing biofeedback assessments
Unlimited changes and tweaks to plans (per Scott's assessments)
After only three months on Scott's program, the difference in my body was amazing, particularly so because I did absolutely NO CARDIO training during that time period.
Lisa D.
I was getting tired and bored with the same old movements, sets, reps etc. I contacted him via email and within days had my plan from him […] Without a doubt, his coaching helped me achieve conditioning at 49 that I never dreamed possible. […] Scott's personal touch, unique training approach combined with solid diet advice was the winning combination for me.
Don S
Not only did I achieve my personal goal of competing, but I feel great and at age 43, I'm in the best shape of my life.
After working with Scott I can attest to the statement that he is the "best" and that if you (the reader) are looking to be your best I'd highly recommend Scott. Thank you Scott!
Jacqueline G
Not only is Scott incredibly knowledgeable, he also looks out for your best interests. When I came to him I told my interest in fitness modeling and wanted that look, well here I am almost 2 years later and I've signed a contract with Nxcare nutrition which includes some print ads in major bodybuilding and fitness magazines and the possibility of appearing in T.V commercials as well.
Andy S
I feel lucky to have the opportunity to have a weight training and diet program prescribed by Scott. To have a love for something that not only makes you happy and excited, but is tweaked and streamlined to help you constantly reach new goals and experience new things, is something I will never give up.
Cassandra O
Scott is not a "trainer," but a Coach in every sense of the word. He will tell it to you straight and challenge you not only in the physical realm, but in the emotional and mental space as well. He is an every man or woman's Coach. I am humbly grateful for the foundation and lessons that he has provided me through his teachings.
Jarrod T
It wasn't until I found out about Scott that I realized how much I was missing. Scott has been coaching me for the past 10 months and the knowledge and outlook on training and nutrition I have learned from him in this time period have far surpassed anything I have learned over the last 5 years in this business.
Allen C
Scott gave me the tools to break free from the prison of body image and food issues.
Shara V
In the first 8 months under Scott's guidance, I lost 30 pounds, 3 pant sizes, and I am in the best shape of my life. However, it is what I have gained which I am most grateful for.
Early on in the Coaching relationship I discovered that Scott's teachings go well beyond the physiological aspects of health and wellness.
Paolo P
Hiring Scott as my coach has been the best decision I have made. My approach to bodybuilding has changed so much in the past six months. My training is the best it has ever been and my diet is now consistent. Scott has also helped me bring the joy back into my training; I look forward to the gym now. Great coaches are able to establish a relationship with their athletes. They guide that person to develop and grow mentally and physically, and that's exactly what Scott does. Scott provides you with all the tools you need to accomplish the goals you set out to achieve, all you have to do is put the effort in.
Liam M
As a scout and a member of management in a professional sports team, I am often on the road for two weeks at a time criss-crossing the country and the US, and scouting tournaments in Europe as well.
For 8 months of the year I pretty much work 10-14 hours per day, and live and eat in hotels. Because my fitness is important to me I don't have time to waste so I count on Scott to give me the best, most efficient time-saving programs and diets and supplement advice. His knowledge is unequalled by anyone in the game of fitness and he helps me do the best I can with such a hectic schedule.
Trevor T
With Scott's guidance, you can't help but feel that things are going in the right direction, with each program (both diet and training) complementing the previous, your body is continually and strategically being built up into a metabolic machine, constantly increasing your body's natural potential to mitigate the typical onset of metabolic-downturn that invariably happens with age and typical Western lifestyle
Josh
After having kids and letting my body "go," I decided to get back in shape and competed for the first time in Masters Figure in 2007 at the age of 38. I loved the experience of competing; the challenge of getting ready for the stage was right up my alley. […]
I started working with Scott in December 2007 and attended his January 2008 MET Workshop. Scott has now seen me through several contest preparations, and I have brought a better, more mature physique to each show. I now have a lifetime pass (automatic entry) to the Canadian Nationals in Masters Figure and I have never felt or looked better. Far from being burnt out or "struggling" with body image or metabolic issues, I am chomping at the bit to continue on this journey.
Crystol W
To expedite payment or to see if there is currently a waiting list, please contact Annie at orders@scottabel.com
…within 13 weeks I had dropped 50 lbs.
Brad M
I made one of the most important decisions of my life in Jan 2005 when I sought out Scott in a grocery store at the magazine rack and asked for his help. […] The condition that I am able to possess (thanks to the cycle diet) has also opened a lot of doors for me in other areas of life, so I am looking forward to being an abel body for quite some time.
Kevin P
I have worked with Scott since the summer of 2003, and continue to enjoy the process. Competing is an entirely new game for me, and I honestly love the challenge. Scott is an incredibly smart guy, really knows his stuff and I am grateful to be able to call him my coach! With Scott's help, my physique changed in such a short period of time and continues to improve day by day.
Desiree W
I signed up with Scott in the spring of 1998 and from that point forward my body excelled beyond my wildest dreams.
Kevin S
To me fitness is not a goal, it is not a destination, and it is not a finish line or a competition. The point of my journey, the point of my being fit, is not just for me "to arrive" at any particular state. I have Mr. Scott Abel as my coach; he has opened my eyes and many doors to me. With his guidance and program development I continue to strike items from my "bucket list" and will continue to do so. I have learned a lot from Scott over the past three years, and God willing I will continue to learn and grow for many years to come. Anything is possible, you just have to believe.
Paula D
Scott put me on a conditioning program I never would have thought of myself. It allowed for max stimulation without the threat of getting too big.
Combined with Scott's diet I got into great shape and stayed that way.
Then I shared with Scott my goal to pursue some modeling and what he thought about it. Knowing I was in great shape, Scott promised me nothing but said he would make a few calls. Well before I could turn around I was doing a test shoot and since that time i have been in Musclemag, American Health and Fitness and Oxygen as far as mainstream fitness mags. I have also done calender work and other modeling gigs as well. Saying Scott knows his stuff is a huge understatement, and saying he will go out of his way to help you is just as much an understatement.
Jason A
I signed up with Coach Abel back in October 2010 and it's been great!! He's very dedicated in what he does and he takes pride in those who are willing to work for their goals and trust him. It is evident he cares a lot about what he does, every time I e-mail him he gets right back to me quick and always gives me the right information and great advice simply because he is very invested.
One of the main things that really stands out to me about coach is his honesty no matter what the circumstance. He has a keen insight on the goals you wish to achieve and he helps you as much as you can help yourself on how to pursue them and the steps to take. I highly recommend Scott Abel to anyone looking to improve their physique.
Anthony J