 Please Note:
The masterclass is currently closed.
To receive updates on when it will be re-opening, please sign up for Scott's email list on the homepage.
A new video course designed to teach you the art and science of program design.
Video Analyses & Discussion
Scott digs into several of his programs and talks about some of the principles that the program includes. He discusses the genesis of the program, suggests tweaks for volume, and ways in which the program both can and can't be tweaked. (What variations are "sound"? Which variations would "break" the basic principles?)
Program Comparisons
Compare similar programs to see variations in the same principles. Compare The Hardgainer Solution to Whole Body Hypertrophy, or the original 5-Day MET to the two new variations, or the original 6-day strength and innervation focus program from The Abel Approach to Your First Proper Six Day Program.
Access to "Program Vault"
Get new, never seen before workout plans to add to your personal database. Pick the ones that work for you, based on your body and your needs (or your clients'). Learn the principles, then tweak and compare the programs, using them "as is" or as starter templates for your own designs.
Program(s) Evolution
Learn how certain programs have evolved over time. Scott's opinions on volume and workload capacity have changed, and that accounts for the new versions of 5-Day MET. For example, the foundations of The Hardgainer Solution are there in Whole Body Hypertrophy. Once you learn to identify the principles that have stayed constant, your options for personal program design become endless.
Just Some of the Workout Plans Included in the New Masterclass
3-Day Met/Hybrid "Flex" Program
A unique 3-day program that is extremely flexible and adaptable — for bodybuilding, for people just after better health, for sports athletes, and more.
The program includes exercise options as well as sample days where all the options are picked for you. (Several of the programs in the masterclass are like this.)
5-Day Legs and Glute Focus Program
This is an advanced, targeted program with a leg and glute focus, specifically for trainees who need to bring up these bodyparts.
This is a 5-day program that uses extremely unique rep schemes, plus a full "circuit day" of leg training in addition to the other leg days. Again, this is a very unique, very advanced program.
Two New "5-Day MET" Variations *
(There is actually a module in the course where Scott creates these variations in real time.)

5-Day MET - Variation 1 (NEW)
The original 5-Day MET… updated and revised to adjust for volume and workload capacity.

5-Day MET - Variation 2 (NEW)
Like Variation 1, with a different distribution of volume and metabolic work.
In the case of these two programs, the "point" of the two variations isn't to create two drastically different programs. Instead, the point is to show you what kinds of variations are possible: which ones stay true to the original program design, and which ones would "break" the program? There are some things you can change and some things you can't.
Students in the course will get ONGOING access to some of Scott's other programs as he releases them (or even before)
6-Day Physique After 50 Program (yet-to-be released)
3-Day Physique After 50 Program (yet-to-be released)
Your First Proper 6-Day Program
3-Day "Beginner" Ultimate Figure Program
...and more, all in the Program Vault
Learn 10 Simple, sound training Principles
Principles You Can Use in Your Training Today
Listen to the MP3s at Your Leisure
Includes Abel Training Principles "Cheat Sheet"
The 5-Day MET Video Series
Five Videos Showing REAL High-Level Training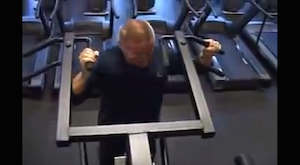 Watch the MET training sequences and circuits "in real time"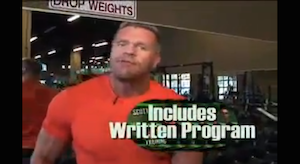 Includes all the workouts in the "full" version.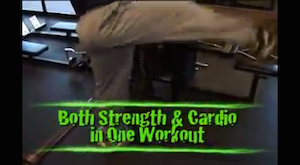 Get tips and advice from Scott throughout the five videos.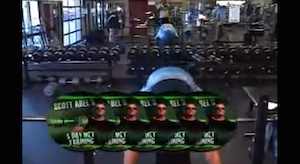 Learn the difference between program strategy and its tactical application
Course Includes
Access to Private Facebook Group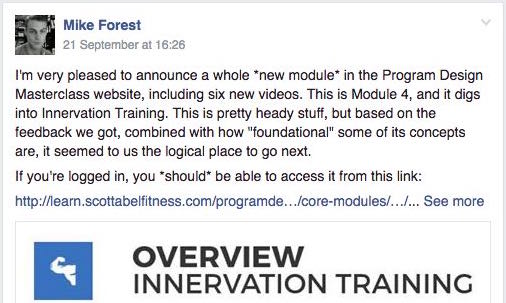 As a scout and a member of management in a professional sports team I am often on the road for two weeks at a time criss crossing the country and the US, and scouting tournaments in Europe as well. For 8 months of the year I pretty much work 10-14 hours per day, and live and eat in hotels. Because my fitness is important to me I don't have time to waste so I count on Scott to give me the best most efficient time saving programs and diets, and supplement advice. His knowledge is unequalled by anyone in the game of fitness and he helps me do the best I can with such a hectic schedule.
Trevor Timmins
Tell Scott I'm a firm fan. His book 'clicked' with me, and my client base is loving it so much they can't help but refer!!! I'm the most expensive trainer in Pakistan/India and I don't have ANY room for new people!
Amir Siddiqui
After working with Scott I can attest to the statement that he is the "best" and that if you (the reader) are looking to be your best I'd highly recommend Scott. Thank you Scott!
Jacqueline Gallagher
Modules & Lessons Will Include
Program Design "from Scratch"
Where do you start? What comes first, the design, the trainee, the theme? Scott provides a blueprint for designing programs, and then assessing which programs go with which trainee, and when to tweak or adjust or create a new program.
In-Depth Program Analysis
Scott looks at his programs and discusses their design, their genesis and application. Learn which ones are flexible, which ones are specific to trainees, and why.
"In-Real-Time" 5-Day MET Modification
Over the years, Scott's opinions on workload capacity and volume have changed. In this video, Scott discusses tweaks and adjustments to his 5-Day MET program that would account for this without ruining the program. The video shoes you the results of these tweaks as Scott discusses them.
Principles of Innervation
Learn the principles of innervation, muscle activation and progress that you need to keep in mind when designing programs. This is all about what progress really looks like, and what it takes to sculpt a physique (yours, your clients') in the real world, in real time frames.
THE MASTERCLASS IS CURRENTLY CLOSED FOR REGISTRATION
(ABEL APPROACH IS STILL AVAILABLE FOR PURCHASE)
The Abel Approach
Complete New Edition, Revised & Updated
Over 300 Pages of Content

SIX Different Workout Plans

The Foundations of Innervation and MET Training

Bodypart-Specific Strategies

Expert Bodybuilding Strategy, Backed by Research AND Experience
The Masterclass
Access to the Full Video Course
The Complete Abel Approach

MORE Workout Programs (Plus Even More Coming)

Currently 3+ Hours of Video Modules and Lessons

Access to Private Facebook Group

Locked-In One-Time Price (even if we raise the price and/or switch to a membership model)

Bonuses

The Complete 5-Day MET Video Program ($99 Value)

Abel Training Principles MP3s (Value $29) plus Cheat Sheet and Summary (New!)
Why is the course registration only open for a limited time?
A couple reasons. One, right now we need to add students manually. Two, we want students coming into the course in "cohorts" because that facilitates more discussion, students helping each other out, and things like that.
Most importantly, in some ways the course is still "in development." It's not "done." We want to add to it. More content. More modules. More programs. New features like "program teardowns," that kind of thing. We want to make this the best course on program design there is. The first rounds of students are going to be the early adopters, and we want their feedback. We ask new students right now to complete a survey, inside the Facebook group. We will take it and add more and more content to the course. More info here. Another video on this.
What's been added so far?
We've added seven new videos inside a new "Innervation Training" module. This was based on questions and feedback from the first round of students. Additionally, we added one of Scott's books to the Bonuses section, as students notes that the book helped clarify elements in The Abel Approach.
Will course registration ever re-open?
It's not guaranteed, but probably. We just don't know when. Ideally it will also be at a higher price, because we will have added to the course, more and more (see above). Those who sign up now get a locked in, one-time price, no matter what we do with the course or the pricing in the future. (Raise it, add in a monthly fee, that sort of thing.)
Additionally, if we add in multiple levels of membership, anyone who signs up now is assumed to be at the highest level, so that they get access to anything we add in the future.
Do Coaching clients get a discount?
Yes. Email support@scottabelfitness.com.
I've already purchased The Abel Approach and/or 5-Day MET. Can I get a discount?
If you've purchased The Abel Approach in the past year, yes. Email support@scottabelfitness.com
If you purchased 5-Day MET recently, no. It's a free bonus, not a part of the course. The course is its own thing, and still costs $247. If you buy the course, we can offer a 50% discount code on any other Abel product, but that's all. Again, email support@scottabelfitness.com.
How many programs in total are in this Program Vault?
Oh, you noticed we're being cagey on the exact numbers, did you? This is because an exact count is a bit complicated.
Right now, a generous count gives the total number programs at 17. But that includes the variations of 5-Day MET as two separate programs, and it includes the 4-day Intro to MET program, even though that program is given away for free on Scott's homepage.
How you count the total number would depend on if you count programs in other products. Right now there are the six programs from the Abel Approach, six programs in the class not available anywhere else, plus a few more programs that are available in other products.
And again: this will all change as we add more and more to the course and the vault.
Can I do the course from my phone/iPad?
Yes. The site is responsive. You do need an Internet connection to stream the videos.
Can I download the videos to my computer?
For the Training Principles and 5-Day MET, yes. For the core modules: not yet, but we would like to make this available in the future.