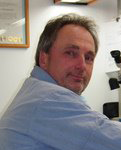 I was approaching 50, with a 210 lb bodyweight, I had definitely plateaued on many levels and was looking to refresh and restart my motivation to continue training.
When I discovered Scott and his no-nonsense attitude on diet, training and work-out schedules, I managed to inject renewed interests into my training.
That was almost 4 years ago and the changes have been amazing. A diet, that's easy enough to follow, combined with a unique approach on program design and prescribed rest periods, make it all worth the effort.
I feel like I am in the best shape of my life, almost 30 lbs lighter and leaner, with muscle definition that I only ever dreamt of …….all I can say is, bring on my 54th birthday.
Thanks Scott, for believing in me and for being my inspiration.