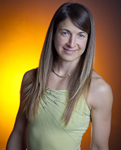 At the time, four years ago; I was looking for guidance which would incorporate a healthy approach to fitness but I also wanted a coach with the expertise, knowledge and world life experience to help me with my journey and found Scott to be more valuable than I ever thought imaginable. Scott's methods and coaching has not only allowed me to be the best I can be physically but Coach has helped me to explore my issues on a consistent basis, which opened up many doors to connecting the dots and exploring other areas of my life.
Scott speaks the TRUTH! He has a scientific coaching style, mixed with a Tao like approach, combined with a list of impressive successful and world life experiences and knowledge. Coach's book "Beyond Metabolism: Understanding Your Modern Diet Dilemma" allowed me to see how far I've come within the past 4 years of his coaching. Recently partaking in his new book questionnaire confirmed what Coach has done for me. My unhealthy patterns and issues, of which I used to be self consumed by, do not control me anymore. He has helped me unravel my inner most desires, my true SELF and provided me with guidance to finding my way out of a destructive way of living; back to a life filled with no blame, guilt or shame. I realized how Scott has helped me in all areas of my life.
I thank you always Scott for your time, commitment and patience.
Aimie L. Chernoff